Why Now Is the Perfect Time for the 10X Switch
Let's Go Back to the 2008 Crash for an Example
Yesterday I exposed three big lies about volatility and told you it often gets a bad rap.
Once you realize that and accept it, it's easier to see that potential exists to make a lot of money when the market gets choppy.
And here's the thing … market volatility isn't going away anytime soon and we have countless "triggers" that could cause the next big swing in the markets.
Trump tweets. Vaccine news. New China tariff threats. Unemployment. The reopening of the economy (maybe). COVID-19's second wave. The election.
Did I miss anything? (I probably did … and that's my point.)
The real question then is how long above average volatility will last.
We often see a sudden spike in volatility when the markets drop 10% or more in a matter of days…
And the volatility spike will subside a bit as markets bounce off the bottom…
But history shows it takes a lot longer to return to "normal" markets after a crash.
Take October 2008 for example. That's when Lehman Brothers went belly-up and markets started tanking. The volatility index, the VIX, soared, hitting a high of almost 90 compared to the pre-crisis levels under 15.
While it came back down a bit after the surge, it didn't get back to normal levels below 15 for a prolonged period until 2013 — almost five years later!
That's also about how long it took investors to get back to even from the pre-crash peak.
But while investors went on a "peak to trough to peak" roller coaster with the S&P 500…
My back testing of the 10X Switch shows you could have collected incredible five-year gains throughout this period:
✔️ 2,281% from June 2006 to June 2011.
✔️ 1,957% from February 2007 to February 2012.
✔️ 1,131% from August 2007 to August 2012.
✔️ 1,505% from April 2008 to April 2013.
✔️ 1,539% from September 2008 to September 2013.
✔️ 1,458% from June 2009 to June 2014.
The last time market volatility was similar to what we're seeing right now.
All told, the back testing of the 10X Switch during the years around the market crash in 2008 produced a total of 33 five-year periods that could have returned more than 10X your money…
And five-year holding periods could have made you more than 20X your money … turning every $10,000 invested into more than $200,000.
It's pretty clear to me…
Market volatility is back and likely to stick around a while…
The 10X Switch is a proven strategy for profiting from swings in market volatility…
And right now is the perfect time to get in.
I'll see you back here tomorrow to talk to you about the No. 1 reason most investors fail and how the 10X Switch can help.
Regards,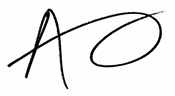 Adam O'Dell
Chief Investment Strategist, The 10X Switch